Old Oakland Neighbors wants to bring beauty, art and awareness to our community.  We want to strengthen our neighborhood identity, clean up our streets and do our part to divert litter from clogging our storm drains and polluting the bay.  How?  We want to cover our ugly trash can enclosures with beautiful mosaics.  But we can't do it alone.
With your help we can transform Old Oakland's ugly trash cans into neighborhood treasures.  When more people notice our beautiful new trash cans, more people will use them.  Our streets will have less litter and our waterways will be cleaner.  We have received some generous grant funding and we have some dedicated volunteers, but we need support from people like you to scale our efforts. Grant funding generously provided by NCB, The City of Oakland, Capital Impact Partners and the Clean Water Program of Alameda County.
Help beautify Old Oakland by making a tax-deductible donation today. For more information or to volunteer, email us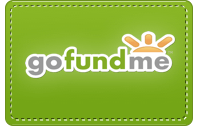 This slideshow requires JavaScript.
Our wonderfully talented mosaic Artist is Juan R. Lopez of New World Mosaics. Photo credits go to Neil, Jess and Tiffany.